"...where my children feel uninhibited to express themselves through music."
---

Kindermusik of Greenville
A

Place Where

:
Your child will be

noticed

and

loved

. We

celebrate discoveries, contributions

and the

special uniqueness of each child.
Your child will be completely caught up in the

exuberant joy of singing, dancing

and

playing in in class.
Every activity is for your

child's benefit - emotionally, socially, cognitively, physically

and musically.
Their lives (and yours) will be

forever transformed

with a

love of learning and participating

, and by the

special time

they have had with you. Parents will always treasure the memories of this precious and fleeting time together.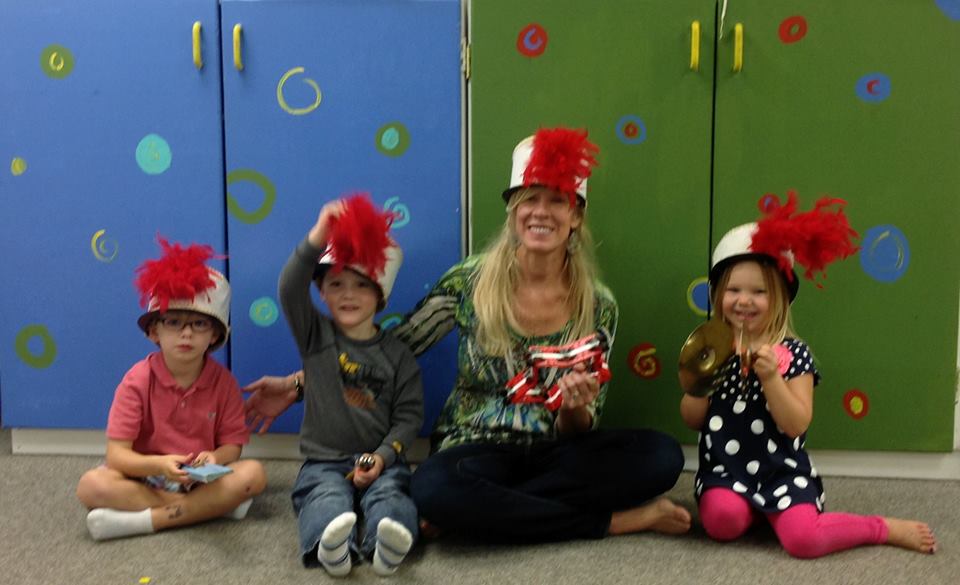 Rosalind Smith Cross
has been reaching children and their families through music and movement since 1993. She did her graduate work in Piano Pedagogy at USC and studied and performed at Interlochen Center for the Arts. In addition to singing, dancing and playing in Kindermusik, Ms. Cross teaches piano and voice, works with medically fragile and developmentally delayed children, and speaks to parent and educators on the joys and benefits of music and movement
"I feel so grateful for Ms. Rosalind. This is not a superficial class where children just shake some toys. She is a master at understanding the many levels of how music triggers and forms connections in growing brains. Everything she does in class is thoughtfully planned and builds on itself year after year as the children grow. Her classes are top priority when we choose each year's activities for our children." Dr. Susan Satterfield, Kindermusik Mom