Reading Music, Playing Instruments, and More!
---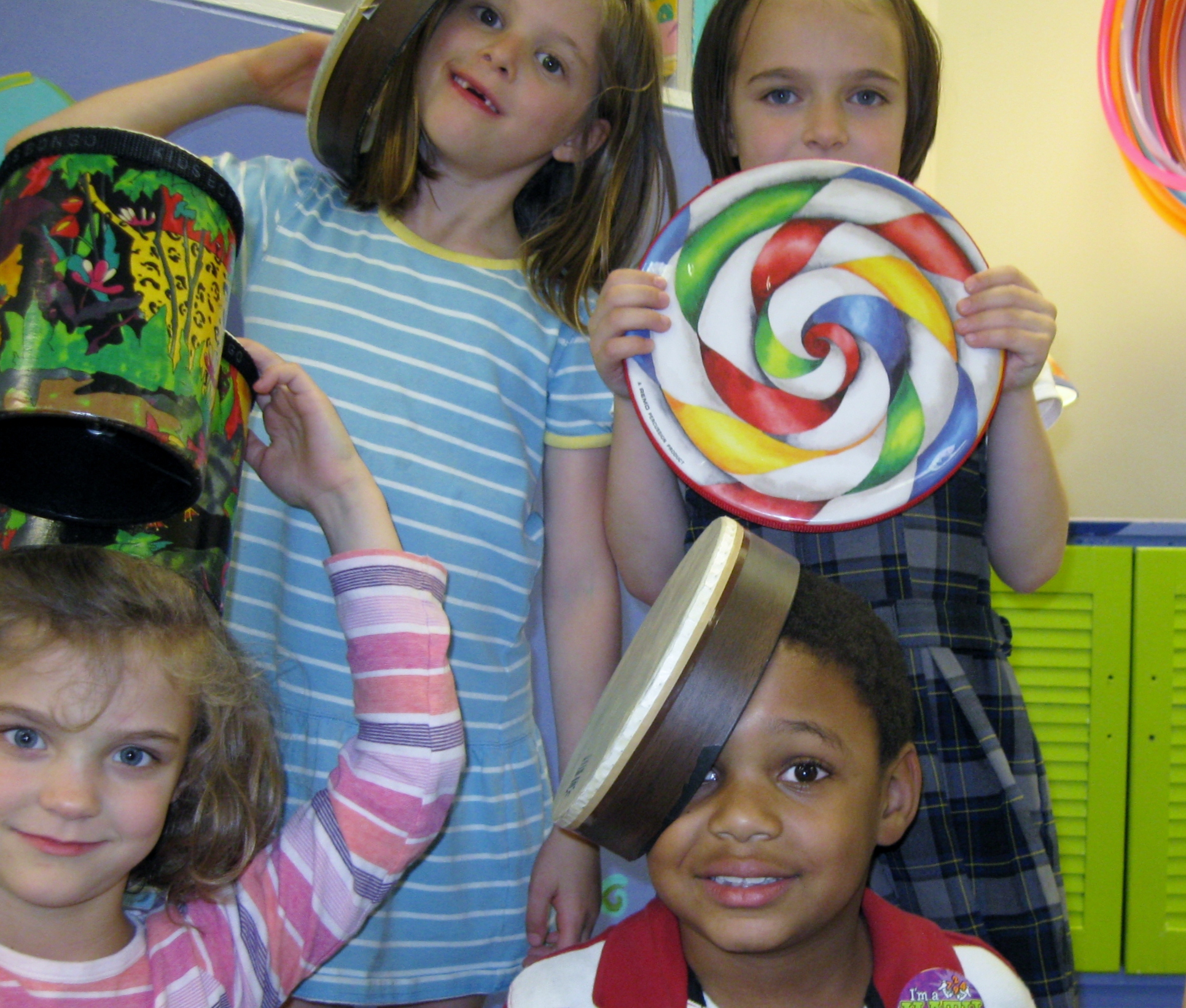 Kindermusik for the Young Child is the perfect place for your budding musician to develop a strong musical foundation by learning the concepts, language, notation, and vocabulary of music, and gain appreciation for music and cultures from around the world, all in an engaging and active setting, full of fun and games!
Over the course of each 15-week session, your child will explore rhythm and musical symbols, engage in activities that focus on singing and vocal development, and practice playing instruments like the glockenspiel, dulcimer, and recorder.
Classes are 60 minutes in length, and parents are invited to participate in the final activities. Kindermusik home materials allow your family to continue the learning and fun at home with books, CDs, instruments, and interactive home materials.
Dr. Susan Satterfield, Kindermusik mom, says:
Kindermusik is a magical place where my children feel uninhibited to express themselves through music. It is a special time that I make a priority. I schedule to leave work to be able to share this experience with them. My children are learning how to play and read music. They are learning the responsibility of regular practice, and they are motivated to do this because of the reward of finding the right notes, and feeling proud of themselves.
For class schedule and registration, click here